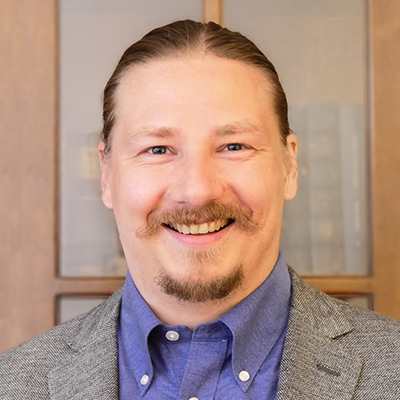 Fyodor Ovchinnikov
Business Instructor & Advisor
Fyodor Ovchinnikov is a Business Instructor & Advisor in Oakland. Fyodor is an educator and evolutionary designer. His love for people and appreciation for diverse human experiences allows him to support entrepreneurs in designing organizations that are deeply rooted in their values.
Fyodor is a two-time business owner. His first venture started with a bit of luck when a short interpretation gig turned into a full-scale project with six people providing translation, interpretation, analytics, and consulting services. And with that, he grew his first business providing intercultural communication advice. In that business experience, the Russian social and political climate was a source of hard lessons. This expanded his interest in social evolution from theoretical to very practical domains and brought him where he is now. 
Most recently, Fyodor co-founded Evolutionary Futures Lab, an organization that enables learning and collective action for systems transformation through educational programs, multi-stakeholder dialogue, strategic initiatives, and community weaving. Evolutionary Futures Lab is a social enterprise that prioritizes relational and societal value over profit. While they do use market mechanisms for most of their activities, they are actively experimenting with the gift economy and other alternative models that can help our society shift away from extractive capitalism towards a radically more just, sustainable, and flourishing future.  
Fyodor was the first entrepreneur to enroll in Uptima's programs in 2014, and Evolutionary Futures Lab became our first cooperative member business. In 2015, Fyodor initially became a Mentor with us and last year, became a full-time Business Instructor & Advisor in our Academy and Advising programs. 
Fyodor's advice to entrepreneurs is to always remember that the organization you build will probably shape who you are, what life you live, what impact you make, and what legacy you leave. A lot of very good early decisions with long-lasting effects can come from this consideration.