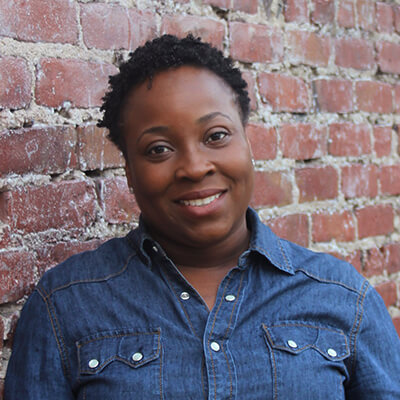 Sherina McKinley
Program Director – Boston
Sherina McKinley is our Program Director in Boston. Sherina is an educator, coach, and encourager. Her superpower is reading minds because she always knows what the entrepreneurs need.
Sherina's work is fueled by her desire to see your wildest dream come true especially for those that society has counted out. She wants to see you win! Over the last decade, Sherina has supported and loved on Black and Brown entrepreneurs, big and small, throughout the city of Boston. No matter where she worked her office has always been the sanctuary where entrepreneurs can unload the stresses of life, get recharged, and shift their focus.
Prior to joining Uptima, Sherina was the Entrepreneurship Manager at CommonWealth Kitchen and worked specifically with food businesses in Boston. She has also served on the Board of Directors for Dorchester Bay EDC reviewed small business loan applications for LEAF and RUNWAY's Friends & Family Loan Program in Boston. And, she volunteers as a success coach for a program specifically for Black women entrepreneurs at Babson College. 
With Sherina's guidance entrepreneurs in our community have been developing long-lasting businesses, creating local jobs, accessing capital and reviving their communities.