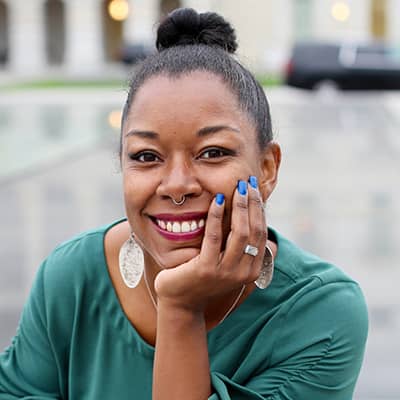 Sarita E. Evans
Instructor & Mentor
Sarita E. Evans has over 16 years of training, public service and entrepreneurial experience which she uses to improve the conditions of her community and empower others to fulfill their dreams.
Currently, Sarita Evans is Co-Founder and Director of Operations for Move Around Fitness, a conscious focused corporate wellness program which features a uniquely designed mobile fitness studio that comfortably accommodates small group fitness classes and allows targeted fitness activities to be conducted on-site. Sarita was also a founding partner and owner-operator of Ladies Workout Express, a women's fitness center, which started in 2003 and served over 800 women. After 12 years of service to the community the business was sold in 2015, allowing Sarita to pursue other ventures.
Furthermore, Sarita also served as a consultant and trainer with Women's Initiative for over nine years, where she combined her love of teaching and entrepreneurial expertise to support women to start their own businesses and become financially self-sufficient. Sarita attended Howard University, and majored in Political Science with a focus on Black Politics. In addition to teaching and working on her business she is currently studying to take the LSAT to prepare for law school and focus her talents on social justice and civil rights.