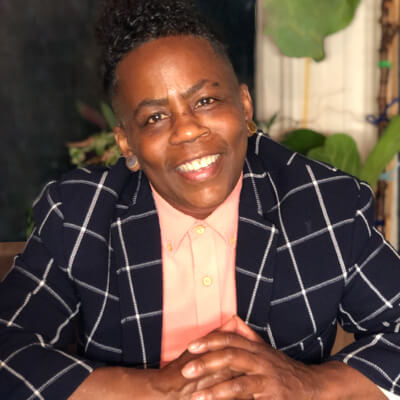 Njoube Dugas
Business Instructor & Advisor
Njoube Dugas is a Business Instructor & Advisor in Oakland. Njoube is an artful listener. They can hear what entrepreneurs are saying, and what they aren't telling. Njoube is passionate about sharing well-earned experiences and knowledge gained with their community solely to witness the manifestation of dreams and accrual of community wealth. Prior to starting their own business, Njoube was a financial coach focused on breaking generational poverty and building generational wealth.
Today, Njoube has their own business as a life coach, focusing on helping individuals examine, reveal, and refocus their life goals. Njoube is most proud of the dedication and growth of every client. The most challenging aspect of their work was accepting they had a finite number of clients they could work with and be effective and learning how to say no.
Njoube was drawn to Uptima because it reminded them of why they chose to study economics and the work they did in school to study entrepreneurship in Deep East Oakland. Njoube is excited to get into their dream work with a dedicated team that truly values and believes in the impact of entrepreneurship on financial mobility within our communities.
When we asked Njoube to share one piece of advice for entrepreneurs, they said "The only thing between you and the (fill in the blank) is time. Time will pass anyway, so we might as well move on to the next step."