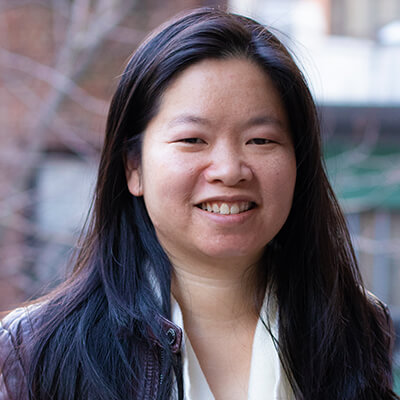 Jessica Ayden Li
Mentor
Jessica Ayden Li is a social justice activist, certified diversity coach, trainer, mentor, advocate, and consultant. She's worked for almost 15 years in the social sector with non-profits. Her background is in working to end gender-based violence and creating long-lasting social impact through developing leadership within communities of color.
She's previously served as the Executive Director of San Francisco SafeHouse, a transitional housing program for survivors of commercial sexual exploitation. She was also the Executive Director of the Asian/Pacific Islander Domestic Violence Resource Project in Washington, D.C., which provides case management and services to immigrant survivors of domestic violence, sexual assault, and trafficking. Jessica has also worked for the United Nations Mission in Sudan, the International Rescue Committee, and the LeaderSpring Center.
Jessica is a proud New Yorker living in Oakland, CA and spends her free time traveling and hanging out with her rescue dog, Hansyn. She currently has her own coaching and consulting practice.