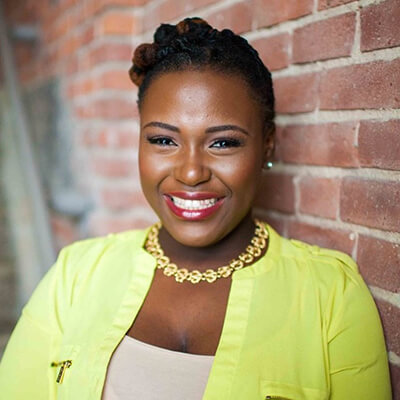 Jenny Geffrard
Business Instructor & Advisor
Jenny Geffrard is a Business Instructor & Advisor in Boston. Jenny is a teacher, cheerleader, and storyteller. She can intuitively see and speak to the limiting beliefs that most entrepreneurs deal with and help them reframe to see their true power.
Prior to joining Uptima, Jenny was the Business Alliance Coach at Boston Ujima Project, a democratically governed organization that works to build a just, regenerative and democratic economy by organizing and investing in Boston's communities of color. 
Outside of supporting social impact driven organizations with Boston Ujima, she has been an entrepreneur for 4 years and has invested extensively in courses and programs focused on developing business owners. Her business, Surplus Financial Consultants, is a personal finance and credit education company that specializes in taking the stress and shame in managing your money. She is most proud of how she has defined entrepreneurship for herself.
Jenny was drawn to Uptima because of the community and the genuine connections that are made in our programs. And, she is excited about the opportunity to be a guide to many amazing startups and entrepreneurs.  
When we asked Jenny to share one piece of advice for entrepreneurs, she said "Take your self-esteem outside of your business and instead make a decision to be a servant leader. Creating a mindset practice is vital for survival as an entrepreneur and the best gift that you can give yourself is building a genuine community."