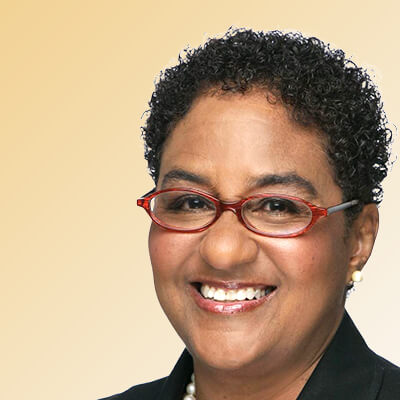 Dian Johnson Harrison
Business Instructor & Advisor
Dian Johnson Harrison is a Business Instructor & Advisor in Oakland. Dian is an educator, mentor, and teambuilder. Her superpower is responding with determination, courage, persistence, and strength when everything around her is falling apart.
Dian brings 40+ years of experience in the not-profit sector, in multiple leadership positions at different organizations, and as Assistant Director of Finance and Administration at the Redevelopment Agency in San Jose. As president and CEO of a large non-profit organization, she was responsible for a $25 million budget and oversight of operations, program development, fund development, strategic planning, business expansion, and mergers.
After a long career in the non-profit sector, Dian served as an adjunct associate professor in public administration at the University of Southern California. While teaching, her goal was to ensure that students from Black and Brown communities received the necessary support to thrive and attain their educational goals. Many of her students went on to join organizations and start small businesses that serve their community. Because of that Dian was attracted to Uptima's mission of providing holistic, culturally relevant education, advising, community support, diverse, thriving, businesses in service to community.
Dian's advice to entrepreneurs is to stay focused on your why and be passionate about everything you do because starting and sustaining a small business is hard work. Being passionate about what you do and the customers you serve will help give your business purpose and drive growth.