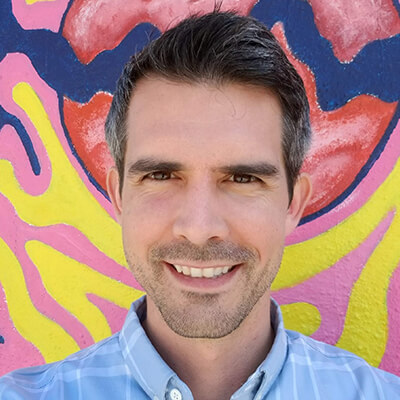 Chuck Brown
Business Instructor & Advisor
Chuck Brown is a Business Instructor & Advisor in Oakland. Chuck is an authentic, adaptive, resource mobilizer. He thrives on uncertainty and helps entrepreneurs prepare for the ups and downs of startup life. 
As a three-time social entrepreneur, an investor, and having worked for a major funder raising $1.3 billion per year, Chuck has been on different sides of the funding equation and seeks to help others navigate it. As a consultant, mentor, and sidekick to diverse entrepreneurs for years, he also embraces opportunities to work with leaders of many different sectors and intersectional identities. 
When Chuck left his previous job, he was looking for opportunities to join a social enterprise accelerator. There weren't any openings at the time, so he created Orion Advising to pursue that work on his own. While it's been a wonderful challenge so far, he is excited to join Uptima, be part of a team again and to support multiple entrepreneurs through a holistic, evolving curriculum. He says, "I have Uptima to thank for giving shape to my business – I know the value of this program first-hand."
Chuck's advice to entrepreneurs, which came from his Uptima instructor a few years ago, is to remember the problems you have today will be completely different problems a few months from now. Don't get discouraged when things seem bad; don't get careless when things seem good. They'll change soon enough either way, and it's your own steady determination that makes the difference.